Real Estate Coaching – 10 Proven Steps To Add 50 Sales
---
Step 1. Add 5 Sales – Seller Value Marketing – Goal 5 Units.
---
Real Estate Coaching: Create A Better Seller Website
Top Pro Seller Sites – No Monthly Fee
"Wanted to let you know that I just got another listing from my seller site!" 
K. Marcinowski – Certified Top Producer – Carolina Beach, NC
REAL ESTATE COACHING FACT
Did you know that most seller sites cost $59 a month? Our top pro group gets them for a one time fee of $100 with no set up fee! Do the numbers. We are more than a coaching company. Together we negotiate top pro group discounts on all types of helpful business building services to help you succeed for less cost.
---
STEP 2. Add 5 Sales – Expired Listings Automation – Goal 10 Units.
---
Automate Your Expired Listing Technology
Easy Done for You – Follow up Systems
"Your listing system accounts for over 65% of my real estate business!" 
J. Bullock – Certified Top Producer – Wilmington, NC
REAL ESTATE COACHING FACT
Did you know that most agents will call an Expired listing once yet hardly ever do they call more than twice? Our top pros have everything they need to give great service to sellers. Scripts, phone number systems, automated email systems, database systems, postcards, and letters that add more value. Sellers are willing to trade $$ for value.
---
STEP 3. Add 5  Sales – Direct Mail Marketing – Goal 15 Units.
---
Customize DM Postcards to Landing Pages

Swipe File Marketing – Proven by Top Pros
"Can't wait to have another closing so that I can order my first postcards!" 
G. Lehner – Certified Top Producer – Palm Beach, FL
REAL ESTATE COACHING FACT
Did you know that most agents send postcards asking customers to call them. Today's savvy Sellers go online. They want to see how many listings you have. Have you googled yourself? Is your Zillow or Realtor.com profile coming up first making you look like you have very little business?
---
STEP 4. Add 5 Sales – Online Marketing – Goal 20 Units.
---
Integrate Online Branding & Referral Systems
Instant Integrated Offline – Online Branding
"We are using your systems to go from 140 units to 200 units!" 
S. Dodd – Certified Top Producer – Cedar City, UT
---
STEP 5. Add 5 Sales – Email & CRM Automation – Goal 25 Units.
---
Automate Email Marketing, Blog, & Video SEO

Set it & Forget it – Email Campaigns
"My systems are now automated. Thanks for retweeting my new listings!" 
C. Rogers – Certified Top Producer – SE Charlotte, SC
---
STEP 6. Add 5 Sales – SEO / PPC Websites – Goal 30 Units.
---
Optimize A Lead Converting Website for Leads

Leads, Leads, Leads, More Leads
"I'm writing contracts like crazy this week. Finally not getting outbid!" 
C. Lockhart – Certified Top Producer – Sarasota, FL
---
STEP 7.  Add 5 Sales – FSBOS / JL / FARM – Goal 35 Units.
---
Get Easy Phone Number Look-up Services

Find Your Best Customers – Expired Numbers
"I signed up for phones #'s pulling them into my CRM. Making my calls!" 
A. Slivka – Certified Top Producer – Western PA
---
STEP 8.  Add 5 Sales – Sphere Referrals – Goal 40 Units.
---
Add 500+ More Contacts in CRM Instantly
Instant CRM Database – 500 Added Quickly
"I can't believe I added over 6500 customers to my automated follow up!" 
K. Shadinger – Certified Top Producer – Birmingham, AL
---
STEP 9.  Add 5 Sales – Social Media – Goal 45 Units.
---
Learn To Get Leads From Soc Media Marketing

Join Us @CarolMazur on Twitter
"Reached my goal of 120 listings, added websites, & I'm even doing soc media!" 
R. Andrews – Certified Top Producer – Northern GA
---
STEP 10.  Add 5 Sales – Lead Conversion – Goal 50 Units!
---
Get Cheaper PPC Leads, FB, & SEO Leads
Click image to see how Erin changed her life
"I'm getting so many leads that I just hired my 3rd buyers agent!!" 
E. Alls – Certified Top Producer – Marina Del Rey, CA
---
What is your goal?
---
FREE ONE ON ONE REAL ESTATE COACHING CALL:
While on the phone we will come up with a strategy proven to work by current top producers. You will let us know where you are stuck and get simple step by step ideas to get your business to the next level. It is much easier than you think. You're first step is to make the free call. Only motivated agents, brokers, or team leaders will be accepted into Top Pro Real Estate Coaching.
Where should you start?
Schedule your FREE call, today!
ONE ON ONE REAL ESTATE COACHING: Agents, our Real Estate Coaching is patented step-by-step one on one real estate coaching. One on One

Coach Carol Mazur

shares top pro secrets, real estate follow up, social media marketing, seller listing technology, modern scripts, buyer lead generation marketing, Expired, Branding, Farm, and database building.
Online Real Estate Training FREE with Coaching!
You will be surprised how quickly you get new business!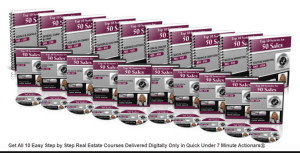 Agents, reach High Volume Real Estate Sales the easy way…
Our web-based 
Top Pro Education Center for 50 Sales™
complements your coaching. It's organized into quick categories for advanced ideas to improve your real estate systems. Add in time saving top pro group live and prerecorded coaching events, tips from top producers, and "do it 4 me" proven resources and you'll quickly be the real estate top producer that you know you are. So start building your 10 top systems for 50 sales today in our cutting edge Top Pro Center for 50 Sales!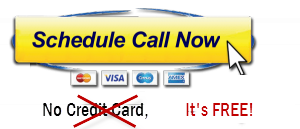 We'll discuss proven systems of top producers on the call.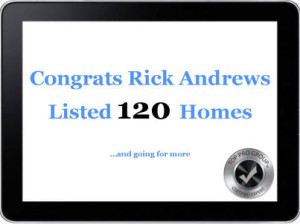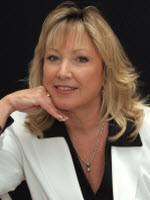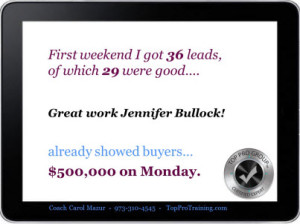 Ready to get started putting the best systems in place?
New Seller Technology + Buyer Conversion + Automation.
Everything we introduce into our real estate training & top pro group coaching has been tested and proven to work by top producers and is designed to save you time. If for any reason you are not completely satisfied with our real estate training and coaching let us know and you will get a complete 30 day refund.
Remember, building custom real estate systems takes time. This is not a get rich quick instant download. We will show you how the top pros do it and walk you through step by step yet you must complete your action plans, follow then consistently and automate your follow up systems for success. – Carol Mazur, Top Pro Coach
Here's what you get with top pro training and coaching – JOIN US, TODAY!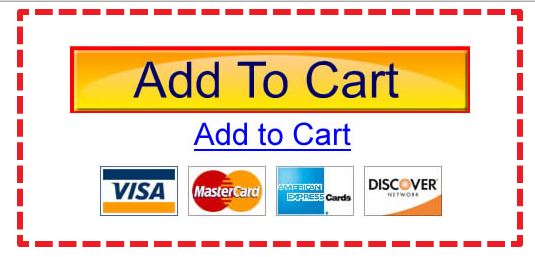 My 30 Day Money Back Promise to YOU
Choose Monthly or Weekly Real Estate Coaching
 See Prices 

& Join Us, Today!
Real Estate Coaching – Coaching Agents To Add 50 Units
Follow
Carol Mazur on Google+!
*Price is grandfathered in when registered.
Top Pro Training, LLC – Real Estate Coaching – Carol Mazur Trainer – Top Pro Coach