Do you mail Expired Introduction Letters?  Today's Real Estate Training Tip is to think about some of the ways to increase the value of a home? Is it to remodel the kitchen? How  about add a new bathroom?
Here is an expired introduction letter that gets results. You'll need to know how to help customers get create the effect of more value for their home.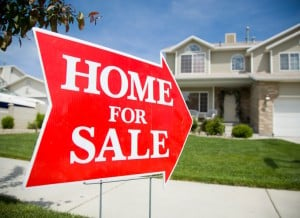 Search NAR and other sites for stats that show  homeowners how to net more when selling their home. There are many things you can do  to increase the value of a home to a buyer.
Do homes that are staged net more for sellers? What are buyers looking for in your area? What could you suggest to increase value? Does your marketing plan deliver value?
What if you sent your new listing to the top 20 real estate agents in the area? Would that increase value by getting in front to more qualified customers? What about a home warranty, does that increase value in the eyes of a buyer?
Do professional photos deliver more value? These are just some of the items that you should incorporate into your business so that expired sellers get more value and agents create more consistent income.
Here is a sample letter shared by a member of our Top Pro Training Group. If you were a seller do you think this would get your attention? If you need help coming up with items that increase value to set yourself apart we have plenty. Be sure to contact us.
Expired Introduction Letter
Dear Homeowner,
You are not alone. Did you know that up tp 50% of homes listed do not sell? While there are many reasons for this we have found that our listings sell faster when marketed to both local and international cash buyers.
The world is a lot smaller today. If your home is not being professionally marketed to internet buyers then you are missing the market. At [Your Company] we set your property apart from other listings with aggressive marketing.
Was your home aggressively marketed?
Did you have a 101 point marketing plan?
Do you still want to get your price?
Our 101 Point Marketing Plan is a proven success, and you can be assured that your home will be marketed with the world of today in mind – digitally, locally, and internationally.
Best Regards,
[Your Name]
[Phone number]
[Add a one line testimonial]
P.S. Find out how you can get up to 21.6% more net profit for your home and how our 101 Point Marketing Plan can help you sell your home QUICKLY & for MORE.
Call [Your Name] at _____________, to Schedule a 15 Minute Appointment, today.
*Not intended to solicit currently listed properties.
Do you want a printable version of the expired Introduction letter?
(Please change typos in shared doc.)