Easily Become a Top Producer – Join US
"Real Estate Training & Coaching Prices – Join Us!"
Real Estate Training and Coaching Prices & Registration
GROUP COACHING
$497 month
Top Pro 10 Systems
GROUP COACHING BI-MONTHLY CALLS Coach Carol Mazur
EMAIL, TEXT, & CALLS Group Participation
MONTHLY COACHING Online Training included
1. Seller Lead Generation
2. Expired & FSBO Plans
3. Postcard Art & Flyers
4. Seller Online Branding
5. Email Conversion Plans
6. Buyer Lead Conversion
7. Find Phone Numbers
8. Add 500+ Contacts
9. Soc Media Lead Gen
10.Website Leads Training
Top Pro Mastermind
No Contracts Ever! 30 Day No Risk Guarantee* Web development will be prorated
WEEKLY 1 ON 1 COACHING
$997 month
Quickest Way To Add Top Producing Systems
ONE ON ONE WEEKLY COACHING CALLS Coach Carol Mazur
EMAIL, TEXT, & CELL Coach Carol's Inner Circle
WEEKLY COACHING: Online Training included
1. Seller Lead Generation
2. Expired & FSBO Plans
3. Postcard Art & Flyers
4. Hands on Seller Branding
5. Custom Email Plans
6. Buyer Lead Conversion
7. Find Phone Numbers
8. Add 1000+ Contacts
9. Soc Media Lead Gen
10. Website Leads Automation
Top Pro Mastermind
No Contracts Ever! 30 Day No Risk Guarantee * Web development will be prorated
TEAM BUILDING
$2000 month
Top Pro Team Building
LEADER & / OR AGENT BI-WEEKLY CALLS Coach Carol Mazur
EMAIL, TEXT, & CELL Daily Access To Carol
WEEKLY COACHING: Online Training included
1. Seller Lead Generation
2. Expired & FSBO Plans
3. Postcard Art & Flyers
4. Team Training
5. Custom Conversion Plans
6. Buyer Lead Conversion
7. Find Phone Numbers
8. Add 3000+ Contacts
9. Soc Media Lead Gen
10. Team Website Leads
Top Pro Mastermind
No Contracts Ever! 30 Day No Risk Guarantee* Web development will be prorated
Top 10 Systems for 5o Sales Training
No contracts. We don't need them.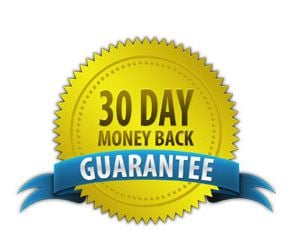 Register

Risk Free!
  30 Day Money Back Guarantee
Your Satisfaction is 200% Guaranteed*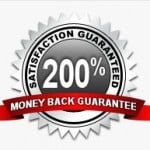 Our Company-wide Real Estate Training & Coaching Commitment 
Our Top Pro Integrity Rule:  All systems introduced into our training have been proven to work successfully by top producers. Carol Mazur and all employees of Top Pro Training, LLC are dedicated to helping real estate agents and brokers get top pro systems in place.
As with all of our training and coaching products & services, we're confident you'll be positively thrilled with Top Pro Training and Top Pro One on One Real Estate Coaching. Therefore if for any reason you're not satisfied, just let us know and Top Pro Training, LLC will cheerfully refund your money at any point within 30 days of purchase. *No questions asked!
In fact, we'll give you a 200% guarantee that you will succeed if you complete all of your assignments!
Become a "
Top Pro Group Certified Expert

"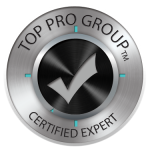 Start putting your

marketing

systems

in place …
   …..one

check

at a time 
Real Estate Training and Coaching to "Reach the Top" – You know how to be a good Realtor®, now it's time for Top Pro Training & Coaching. Carol Mazur is an expert in the real estate training field.  A top rated sales training director on a company team that closed 3000 units annually, trainer, coach and director of a real estate "Success Center", was an award winning individual agent licensed for over 29 years.
"

Live

the life you were meant to live."
Acquire the right tools and a successful mindset. We'll  help you discover your unique talents which can help you fast track your specific results and get you to the next level. You'll build 10 custom systems to reach 50 sales – then watch how easy life becomes. *You must complete your assignments to use Top Pro Group Certified Logos and Marketing Materials. *Results 200% Satisfaction Guarantee – when you do all of your assignments. If you are not satisfied with your results simply cancel within 30 days for a full refund.
                                                                                                  Join Us!   
This offer can expire at any time up to registration.  
Top Pro Training, LLC – 908-600-7002 – TopProTraining.com & Real Estate Training & Coaching