Carol Mazur – Top Pro Real Estate Training & Coaching?
Carol Mazur: Welcome, I'm Real Estate Trainer and Coach Carol Mazur and I've been licensed in Real Estate for over 25 years. I still remember what a struggle it was to reach the top. My parents were not business owners and I did not have a mentor to show me the ropes. There was so much opposing advice about how to list and sell real estate that I was constantly starting a new patented training system before fully implementing anything I already had in place!
Now our easy Top 10 Systems for 50 Sales Training and LIVE real estate hands on coaching combines the systems you have in place with technology tips, values, and proven top pro training to get you to the top, quicker.
Real Estate Trainer and Coach Carol Mazur
Top Pro Certified Real Estate Expert
Coach Carol Mazur with Eric of the Buddy Blake Team
Carol & Brian Maecker discussing FORD Sphere Calls
Coach Carol with 7L Author Michael J. Maher
Coach Carol Mazur with Top Producer Orly Steinberg
A PROVEN TOP PRO COACH LEADING YOU
It's a fact you'll get results. Just see our Real Estate Trainer and Coach Reviews and Testimonials , Here's one:
"It's really amazing. I have already been published in the Financial Times to feature my new 2 million dollar listing, interviewed by radio stations – as the Marina Del Rey Real Estate Expert, and I'm working with 4 active million plus international cash buyers!"
Thank you so much.
– Erin Alls – Silicon Beach Luxury Homes, Realtor® NYC & LA
NEED A TOP REAL ESTATE TRAINER TO COACH YOU?
About Carol Mazur
"Carol Mazur – known as "The Top Producer Maker" perfected her craft by coaching, training, and mentoring hundreds of real estate agents, brokers, and managers – including those who sell 24, 68, 120, and team doing over 400 units a year. Her experience in opening and running an innovative "Success Center" for over 325 agents taught her how to coach you.
As a real estate sales training director on a company team which closes over 5800 units annually, and a 1.1 BILLION dollars a year. Carol Mazur developed the Top Producer Group real estate sales coaching program. Her program helped company productivity grow to the outstanding ranking of the #2 Real Estate Affiliate in the Nation (in closed units in the 100 to 500 agent size category – Coldwell Banker)." – Carol Mazur
"If I was 1/2 as much of a role model as Carol Mazur, I would consider my career a success. Those 300 agents were the best of the best along the east coast and they were following her path of direction daily." – Phillip Or.
Almost all of the hundreds of hours of real estate training courses Carol Mazur took were designed to protect her real estate company, herself, and the public from any possible future mistakes she might make when selling homes for a living. Sometimes it seemed that no one designed programs to protect her, the hard working real estate agent, from going broke. Now she is sharing 10 step real estate training + real estate coaching systems to help you thrive both personally and financially in real estate.
That's why we've created Top Pro Training & Coaching. Our Top Pro Education Center for 50 Sales helps real estate professionals: agents, trainers, managers, and companies build healthy, successful, customer-friendly businesses. We're on a mission to help thousands of agents become financially free to do what they love to do – which usually involves creating a care-free lifestyle for themselves and their families, while offing the public tremendous value selling real estate.
You are invited to give our free real estate agent sales training a try, and then come back to become a member of our exclusive Top Pro Group. Simply click join us to get started implementing your own Top 10 Systems for 50 Sales.
PROVEN TOP PRO REAL ESTATE TRAINER 24/7
No need to watch hour-long webinars designed to sell you on products or affiliate offers at the end. In fact, everything we introduce into our real estate training & coaching has been proven to work by top producers.
We have developed cutting edge technology tools, live streaming events, online practice rooms and 4 – 7 minute ACTIONAR® coaching videos to help you become a top pro in the quickest time possible! We research low cost, more effective, systems that work, and help agents focus on building Top 10 systems for 50 sales™ in our Top Pro Training Center. And we do all of this, step by step!
Our  innovative "Top Pro Center for 50 Sales" was designed especially for you, our highly regarded Top Pro Group. We make it easy for you to create systems with the goal of 5 sales at a time. Everything is organized into step-by-step systems and designed to give success-minded real estate agents fast results, so that once your systems are in place, you can relax and become a top producing agent. This is how top producers become successful – one system at a time.
My real estate training experience explains why I am a trainer and coach… and why I can help YOU become a top pro. We stand up for what we believe, and we believe in YOU. It's easy to increase production when you are around other top pros. Our business philosophy is simple, "top results can be accomplished with a little bit of caring, Top 10 cutting edge systems, and a lot of accountability".
BEST REAL ESTATE TRAINER & COACH
Our love of learning contributes to our ability to help you implement new and improved ideas and to continuously discover cutting edge systems usually reserved for top producers. Be sure to check out these affordable real estate group training and coaching prices
With training and coaching for both top producers and new agents, you'll grow quickly with Top 10 Systems for 50 Sales. When you join our Top Pro Group, you're family, and together we'll continuously discover new ideas, new technology, and proven wealth, creating marketing systems that lead to your continued success in real estate.
JOIN OUR COMPANY COACHING PARTNERS
Ask about our free Company Benefits Program and offer your agents real estate training & coaching company discounts and more! Fill in our form today, or call 973-310-4545 24/7 and leave a message. Help your agents get to the next level with no cost to your company. Be sure to Contact US!
… on a personal note
Originally from the NYC area, Carol enjoys living in Jupiter, Fl and Wilmington, NC with her husband, Tom. Their Corgi dog, "Beau" shares their love of the beach and the water. Carol helped raise two beautiful successful children: Nicole, Associate Art Director for People Magazine in NYC, and Tommy, an accomplished film editor in New Jersey. Carol is a big believer in giving back and supports numerous local and national groups and charities.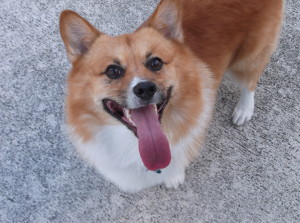 You can benefit from Trainer Carol Mazur's countless hours of research and hands on implementation of proven ideas and systems that work for top producers, along with her professional development expertise. She will help you focus on results in this ever changing real market so that you can be, or remain, in the top 10 or 20 percent of your local marketplace.
To have the opportunity to work directly with Coach Carol:
Thanks for Reading About Trainer Carol Mazur
U.S. National Committee for UN Women
Creator of "10 Top Systems for 50 Sales™"
Published author with Brian Tracy & Diana Nightingale
Licensed in Real Estate For Over 29 Years
Developed Top Pro Training & Be a Pro Coaching
Cutting Edge Technology & Real Estate Marketing Expert
Director of a "Success Center" for 300 Hundred Agents
Creator of the 4 – 7 minute ACTIONAR®
WordPress Website SEO and Social Media Trainer
Co-creator of  Postcard Campaigns with the designer to the Pros
Member of the International Association of Coaching
Graduate Realtor® Institute
National Association of Professional Women
North Carolina Real Estate Commission License # 258258   
Owner and Founder of The Top Pro Training, LLC
Top Pro Training
Carol Mazur – Top Pro Training – Real Estate Trainer & Coach. Real Estate Trainer Carol Mazur is "The Top Producer Maker". Carol Mazur Best Real Estate Coach.