Real Estate Training – Top 10 Systems for 50 Sales
Real Estate Training – Free Real Estate Training: Free Real Estate Training and Coaching for agents. Videos from Top Pro Training, Carol Mazur Trainer, YouTube.
Real Estate Training & Coaching – Carol Mazur. Top Pro Real Estate Training is FREE with Top Pro Real Estate Coaching. Select a real estate training video from the playlist. These simple short actionars help speed up the implementation of your coaching steps.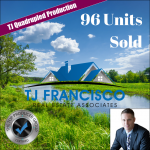 You are able to make massive progress in a short amount of time as I personally walk you through tough technology step by step on the phone. The videos act as triggers along with the real estate training and Coaching which and the videos help to see and think with the mind of a top producer.
The combination of hands on one and one calls, systems coaching, and advanced marketing materials will propel you into action.
Free Real Estate Training
Real Estate Training Free With Coaching
The more automated real estate lead generation systems you have in place the more time you have for closing sales and having fun. Our Real Estate Coaching actually walks agents through the set up for technology used by top producers for lead generation and conversion. Do you text message new buyer leads a friendly message within 60 seconds while you sleep?
Get Leads To Your Real Estate Websites
Convert Leads From Third Party Providers
Create Lead Gen Facebook Ads
Add Thousands To Your FARM Database.
Get 10 Area Blog Posts Done in a Week.
Instant Expired Listing Flyers.
Optimize Your Website for More Customers
Quickly add 2 years of Personal Email Follow-up
Group Discounts on RE Services Providers
Do you have the phone numbers for everyone in your city to get listings? Do you have an affordable website that gets leads? Coach Carol Mazur's Real Estate Training will empower you to be the best agent with the best proven real estate systems. Schedule one Free Strategy Call today and see why agents that triple their production call Top Pro Training.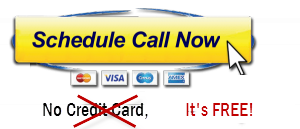 Write down the tools you'd like to discuss on the call…
1.  Referrals & Sphere Automation Systems
2.  Presenting Your Listing USP.
3.  Expired Listings Automation.
4.  Integrated Online with DM Marketing.
5.  Websites That Actually Get Quality Leads.
6.  Overcoming Objections / Closing.
7.  Social Media & Text Lead Generation.
8.  Automated Email / CRM / Database.
9.  Instant House Value Seller Sites.
10. Buyer Lead Conversion Tools.
11. Finding Accurate Phone Numbers.
12. Systems for Life Balance & Success.
We help you plan your strategy to become a top producer right away on the first free call. We can't guarantee real estate coaching session availability. You may be put on Coach Carol's waiting list.
We'll help as many real estate agents and brokers as our schedule can handle. If there are no openings left, please leave a voice message at 973-310-4545 any time of day and we will get a voice text and get back to you right away.
There will be a limited  number of open free coaching calls added each week. To take advantage of this strategy call, simply click the free call button now to see if times are available.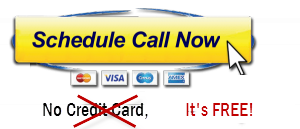 Have you noticed how many Real Estate Gurus are recommending you purchase affiliate systems – only to find out later they get paid to recommend those services to you?
At Top Pro Training we NEVER accept affiliate fees! We only recommend systems proven to work by top producers. We also share great proven ideas like the following video. Our recommendations are the best in the US. Everything is currently working for top producers.
We already have the real estate business plan and will help you add, optimize, and kick up your systems one step at a time to grow your business like the rest of our group.
Find out how to get our Top Pro Sales Training Education Center Courses Free with our Real Estate Coaching. You probably do not need more real estate training. You need to just do it, and become another top pro success story!
"Easy Real Estate Training & Coaching Steps"
Step 1: Plan Your Success On A FREE Top Pro Coaching Strategy Call With Coach Carol.
Step 2: Add One New System For 5 Sales To Your Real Estate Business.
Step 3: Follow 10 Easy Top Pro Real Estate Training Steps Online – At Your Own Pace.
Step 4: Watch Quick [Under 7 Min] Actionar® Coaching Videos. Complete Steps.
Step 5: Find Matching Real Estate Training Docs [& Tech Tips].Complete All 10 Steps.
Step 6: Stuck? Watch How To, Technology, & Social Media Videos – [Under 7 Mins].
Step 7: Schedule Live Coaching Calls with Coach Carol For Tech Tips & Accountability.
Step 8: Work Your New Top Pro System Until It Brings You 5 New Real Estate Closings.
Step 9: Choose Another Top Pro Proven Real Estate Course to Add 5 More Sales.
Step 10: Automate Your Top 10 Systems For 50 Sales. Enjoy Life Again – See Prices!
Enjoy more leads, more closings, & more success?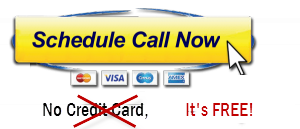 Find Out How To Get All 10 Courses Free…
SCHEDULE A FREE 15 MINUTE REAL ESTATE COACHING CALL.
Reach the Top!
We'll work together to create a crystal‐clear vision for the kind of real estate professional you'd like to become and the kind of coaching you'd like to have together.
You'll uncover hidden challenges that may be sabotaging your success in real estate and in life.
You'll leave the call renewed, re-energized, and inspired to finally begin your life as an automated top producing agent with life changing systems in place.
Real estate training and coaching will help you reach the top quicker. The best real estate coach will help you build systems for steady repeatable income and also help you reach the top quick, and you will have top pro systems in place for life! How many basic & advanced systems of real estate top producers do you have in place?
Our patented Actionar® Real Estate Coaching & Training combines Live One on One coaching with 24/7 online access to our Top Pro Education Center for 50 Sales.
We organize everything step by step in our Real Estate Training + Top Pro Coaching to help you become a top pro as quickly and effortlessly as possible.
Our real estate training and real estate coaching comes with a private mastermind and "Protected Territories" for branding first come first serve.
Be sure to ask if your coaching zip is available.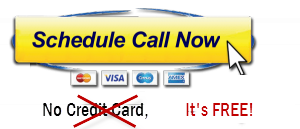 Carol's coaching is the real deal – no gimmicks, but authentic, relevant coaching and consulting that fits you and your business. We researched many of the best real estate coaching plans and felt that a lot of the programs were heavy on motivational content, but short on providing actual plans that could be put into actual practice.
Carol, from the very beginning, clarified where we were, where we wanted to go, and how we would get there. From the very first meeting she defined the concepts and marketing plan that we would need to succeed, and was very specific about the steps we needed to take to get there.
We love this focus, ingenuity, intuitiveness and clarity that come from her years of experience, and can hands down recommend her to anyone looking to become a top producer.
Elaine Comerford President & Vice President @ Maison International, Ltd – NY & LA
Free Real Estate Training + Coaching

Contact Us
Coach Carol Mazur
Follow
Carol Mazur on Google+!
Real Estate Training – Free Agent Real Estate Training