How to plan and grow your real estate business.
Take a look at Top Producer Leslie M's actual achieved business plan posted below this Steve Jobs business planning video. Next, listen to Steve Job's very short but sage advice on building a successful business with the people you choose.
The actual achieved business plan of top producer Leslie McDonnell.
Thanks for sharing Leslie!!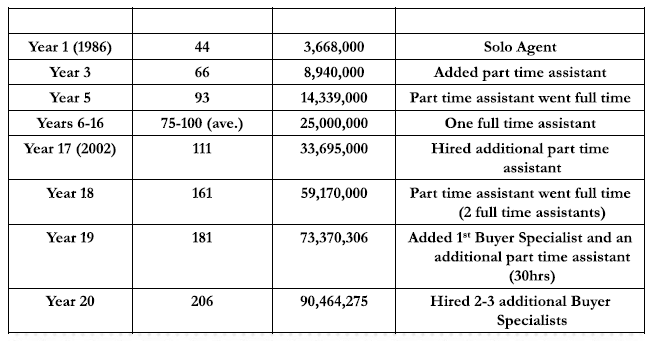 Actionar® Coaching Assignment
Set a goal of 50 sales.  Get your systems in place with the help of an assistant. Find good people and write down or have your admin do a screencast of every system you assign them to put in place. Start your own training library.
What exactly is your expired system, buyer system, or follow up system?
Top Pro Training & Coaching Tip 
The most common mistake we make is jumping from one system to the next without finishing a system. Choose one area to work on this week.
Check off your system on your real estate business plan. Finish your systems!
Want to get to the top without waiting 20 years?
Are you being told to knock on doors, call your sphere, and hold open houses? Is that working? If you truly have a passion for real estate and are willing to do what is needed at least one hour a week, take a moment to find out how to really become a top producer, quickly.

We cannot and do not accept all candidates as we have protected areas and resources. Please ask if you are the first in your zip code when you register for your free one on one strategy to become a top producer call.
How To Plan & Grow 50 More Sales | b1, n3